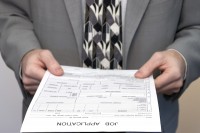 We are experts in both exempt and non-exempt recruitment.  We've assisted in designing the processes to fill hundreds of positions from janitorial to directors for fortune companies.  Often times we advertise for our client companies and conduct the employment search, managing the entire process for them.
We pride ourselves with connecting good organizations with good people.  Looking for a great career opportunity?  Know someone who is in the job market, or might be soon?  Sign up for job alerts.

IN HIS Name HR takes your privacy seriously. We recognize that privacy of your personal information is important. We can be trusted with your contact information; we have safeguards to protect your information. We never sell your personal information to third parties.
Contact Information Concerns or questions about how we managed your subscription can be directed to mgriffin at InHISNameHR dot com for further clarification.