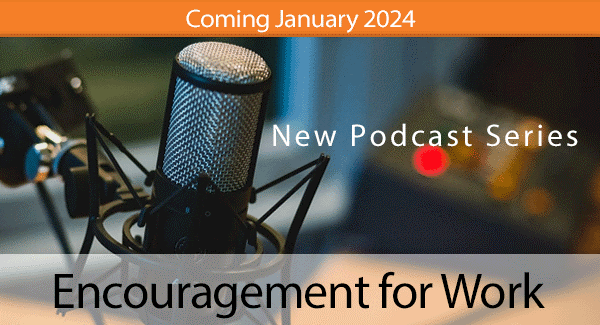 ---
Just stop with the negativity already!
We all know the workplace is getting more and more difficult to manage. Since coming out of Covid, many organizations are floundering under new assumptions of how to operate. But it doesn't have to be that way.
Let's get creative and stop this… starting out with a few important questions.
For instance, as a leader of your organization, do you ever run out of ideas on how to better engage your employees? Are you tired of overseeing a stale organizational culture and want to foster engagement, prosperity, and cheerful and productive employees who actually want to be at work?
Those are just a few issues the Encouragement for Work Podcast will address.
We'll interview nationally known thought leaders from corporate America, higher education, Christian psychologists, and even non-management members for their insights – all to bring you great ideas that help engage your employees and shift your culture toward higher performance. Each episode will feature an idea or process that's made a tremendous impact on employees and employers alike.
This is possible! Extremely so. And Encouragement for Work aims to prove it.
Join creator and host Mark A. Griffin – experienced HR and organizational development professional, coach, consultant, author, and national speaker – on this new journey to achieve increased employee loyalty, superior communication, less turnover, and a greater appreciation for the business you lead.