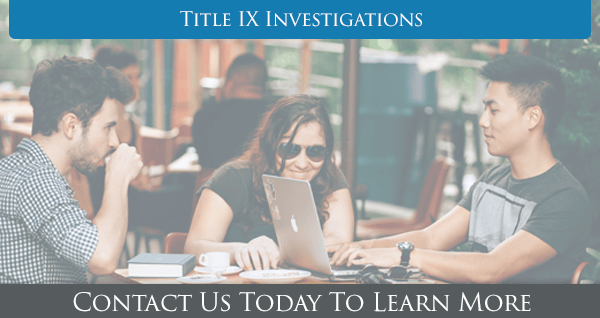 Third-party investigation is not just for the "for profit" world. Colleges and universities subject to Title IX benefit from an outside resource to investigate any Title IX complaints.
With the potential liability being so high, and the risk of negative publicity, the advantages of using an independent investigator are not to be dismissed: External independent investigators demonstrate and support an organization's integrity and desire for objectivity, protect the confidentiality of its operations that an internal conflict of interest could otherwise jeopardize, and insulate the employer from claims of retribution toward whistleblowers.
Integrity/objectivity
When a higher education institution outsources an investigation to an independent, external specialist, it demonstrates to its students, employees, and faculty that it is intent on doing the right thing: to permit the impartial examination of the events in question, irrespective of the outcome. In contrast, when an investigation is performed internally, such as by a manager employed by the higher education institution, it's understandable that a student might fear their complaint could cast a shadow over their future, whether consciously or unconsciously. There's no shortage these days of bad publicity when an organization appears to dismiss or bury a complaint or retaliate against the complainant.
Why Use In HIS Name HR for Title IX Investigative Services? 
We give students unrestricted access to file a complaint, at any hour of any day, via telephone and email.
Our investigations are thorough, reliable, and impartial, with equity being the key to each investigation. Each party's rights, privileges, and opportunities will be equally weighted and considered.
We provide an investigation that is prompt, effective, and equitable.
We suggest remedies, if discrimination occurred, that should end the discrimination, prevent its recurrence, and remedy the effects upon the victim and community.
In His Name HR helps organizations build high-performance human resource programs.
Let us allay your concerns. Reach out to us to discuss having a trusted partner to guide you and your team in the event a complaint arises.
Contact us today. You—your students, faculty, and employees—will be grateful you did.