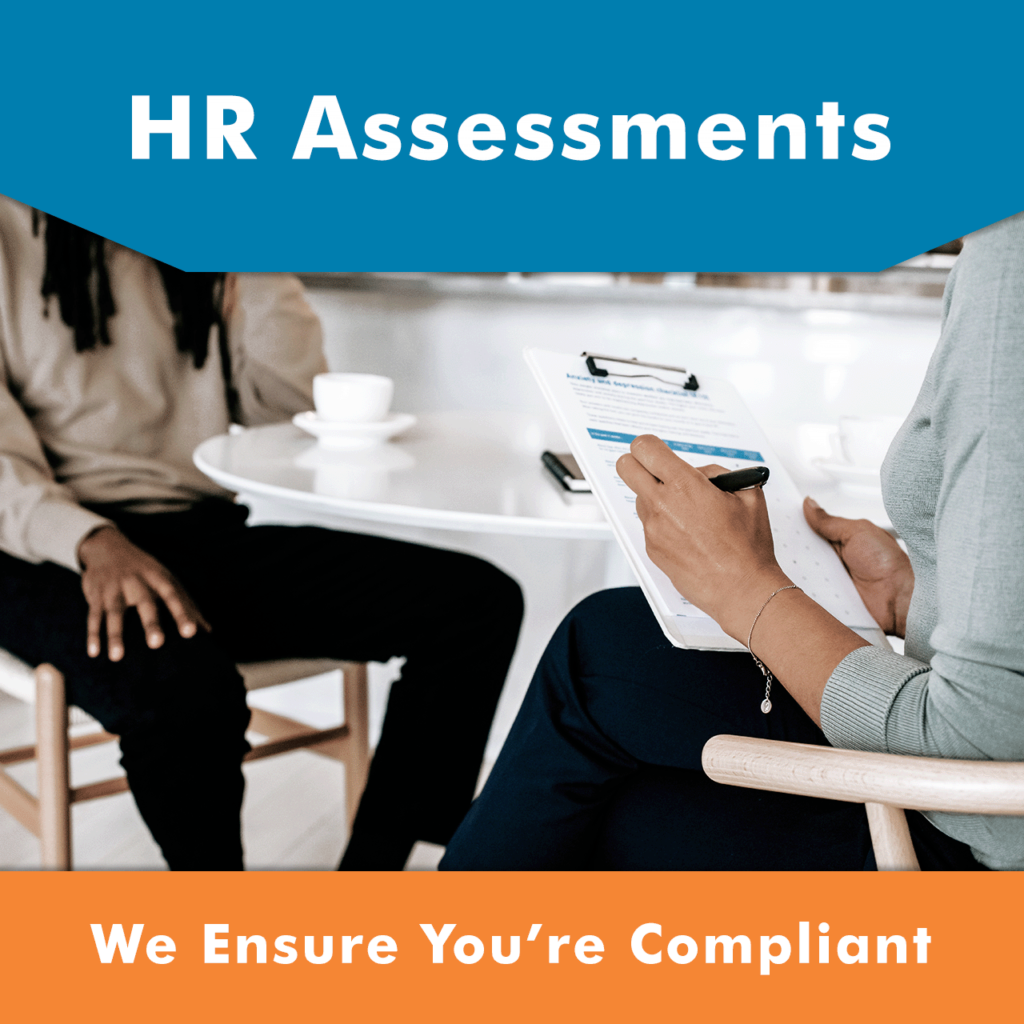 HR Assessment
Our comprehensive human resources assessment provides tactical and strategic analysis of your workplace practices and HR programming effectiveness. With experiences at such eminent firms as Kodak Inc. PepsiCo, and Merck Inc., the experts at In HIS Name HR possess the necessary tools to ensure your maximum HR effectiveness.
Benefits of Our HR Assessment
In HIS Name HR, as an outside resource, provides you an objective assessment of the true state of your HR programs.
Organizations that periodically review their HR practices with an eye toward improvement create stronger and more effective relationships with their employees and achieve better organizational results.
In His Name HR assessment benefits include:
Assisting leadership to develop legal HR organizational practices and procedures
Reducing employee litigation and ensuring legal compliance with employment, benefits, and safety laws
Helping your HR administrators improve recordkeeping, ensure confidentiality, and adhere to retention schedules
Equipping you with the right program development to attract, retain, develop, and motivate more qualified employees
Developing your ability to clearly articulate and communicate with employees and managers in key areas of compliance to minimize organizational liability
Ensuring your organization develops a workplace free from unlawful harassment and discrimination
Demonstrating how to create and implement a fair and equitable compensation system
Enabling you to develop, communicate, and implement an objective, fair, and legally defensible disciplinary system and termination process
Human Resource Policies
Every organization with 10 or more employees needs to have written policies dealing with all matters regarding employment, employee relations, and any other people-related aspect of its organization. Good HR practices and procedures, as well as providing a handbook for employees, are essential to good management and vital to minimize risk in employment-related legal issues.
What Gets Reviewed?
Every organization is different, and each review is tailored accordingly, but, generally, areas we review include:
Organizational mission, vision & values
Supervisory training & development
Recruitment strategy
Annual goals & objectives communication
"Best Places to Work" eligibility
Employee assistance programming
Employee counseling/disciplinary forms
Family Medical Leave Act (FMLA) forms and Employee Request, Employer Response, Medical Certification Statements, COBRA, and HIPAA documents
Ads for open positions (placed online and/or in print)
Accident investigation documentation and OSHA 300 logs
A random sample of employee files
File reviews of employees terminated for cause and a sampling of those on active employees with a documented past or existing disciplinary problem.
Exit interview documentation and reports:

I-9 Process files/folders
Notifications to employees and bulletin boards where local, state, and federal notices are posted

Organizational chart/reporting structure
Employment applications
New-hire processing forms
New employee orientation process materials, both formal and informal
Employee handbook and policy & procedure memos
Job descriptions
Listing of employees' positions/titles, work status, FLSA classifications (exempt/non-exempt; hourly vs. salaried), and wages
Wage/salary grades and/or ranges
Performance appraisal forms
Benefits communication information
Benefits administration processes & tools
HR Assessments Generate Results
In this ever-changing employment law regulatory environment, it's all too easy to overlook new court rulings and changes to law that cause your policies and procedures to become non-compliant or problematic.
Human resources is an integral part of every organization. Whether you are a for-profit, nonprofit, church, ministry, or academic institution, court rulings on employment matters can cost you substantial dollars.
Read these employment law court outcomes to understand the totality and seriousness of what your organization faces.
Many leaders only focus beyond the everyday demands of running their organizations when faced with an organizational crisis, such as substantial employment litigation. By then it's too late.
Much like annual financial audits, proactive organizations conduct third-party annual human resource assessments. Assessing your human resource practices can help prevent the unnecessary painful costs associated with employee complaints, equal employment opportunity (EEO) charges, and litigation.
In HIS Name HR guides you through a comprehensive HR assessment. Working with your in-house HR Representatives, In HIS Name HR highlights both areas of excellence and those at risk of potential exposure, and suggests simple, effective strategies necessary to effectively implement change.
Contact Us Today. You—and Your Employees—Will Be Glad You Did