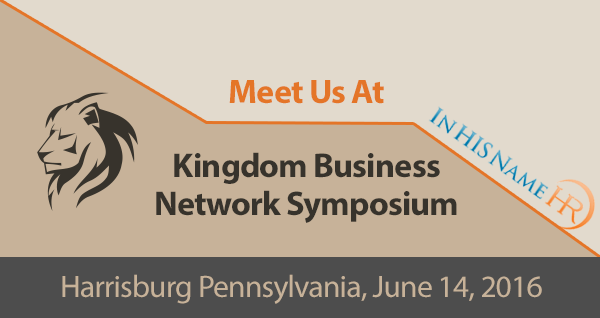 Harrisburg PA Kingdom Business Network (KBN) Symposium
---
June 14, 2016
Harrisburg, PA
Life Center Ministries presents:
Kingdom Business Network (KBN) Symposium
You don't want to miss this unique and powerful event.
17 Business Owners
Offering Incredible Business Insight
15-Minute Presentations Each
Ted Talks Format with Brief Question And Answer Following
Come hear Mark A. Griffin deliver in 15 minutes, "How to Build High Performance Organizations".
The purpose of this gathering is to provide a platform for Spirit-led business leaders in Central Pennsylvania to speak about Kingdom business principles. This will "Encourage one another and build each other up, just as in fact you are doing." (1 Thessalonians 5:11)
Please visit this Symposium Speaker Page for information on speakers and topics.  Want to know what time each speaker presents? The speaker schedule is located here.
About The Speaker
Mark A. Griffin is the founder and chief consultant of In HIS Name HR LLC, a human resources outsourcing and career coaching firm created to help companies pilot the complex issues of managing HR.
As a human resources professional with 20-plus years of experience in both public (Quaker Oats Company, Kodak Inc., Merck Inc.) and private companies (Woolrich, Conestoga Wood Specialties, Valco Companies Inc.), Mark is passionate about building high performance workplaces through utilizing best practices while leading companies with strong values.
While serving in the United States Air Force, Mark received his Bachelor of Science degree in Human Resources Administration from Saint Leo University. He earned his MBA from Bloomsburg University while interning for Congressmen Kanjorski as a Military Liaison during the first Gulf War. Mark has completed several executive education programs at the University of Michigan and is a certified practitioner of the Myers Briggs Type Instrument MBTI®.
Mark and his wife, Gail, have two adult children, and will celebrate their 30th wedding anniversary this June. They attend LCBC Church. Mark has traveled the world coaching leaders on "Business as Mission" in Eastern Europe, India,  Haiti and the Dominican Republic.
Mark is an author of How to Build "Kingdom-Minded" Organizations and College to Career: The Student Guide to Career and Life Navigation.
Speaker and accomplished HR consultant, Mark A. Griffin gives Christian leaders encouragement in building values-led organizations during these difficult economic times.
Trackback from your site.