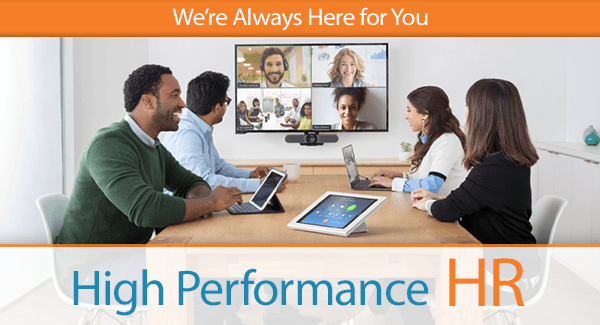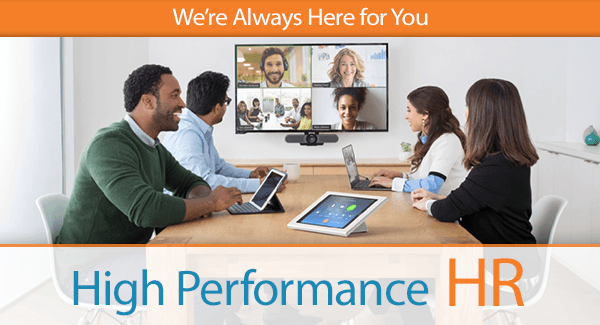 We're Always Here for You
---
Times are scary, for sure. We are now in the middle of a pandemic, and for many of you reading this, you are understandably concerned that your organization may well not make it through. Many share those feelings. You're not alone. And we're here to help.
A number of organizations, on the other hand, are confident that they will continue to prosper.  For organizations to be successful, they must face the pandemic crisis head on and at the same time focus on high-performance human resources (HR) practices.  Now, more than ever, your employees need hope and a future, and they desire and require strong leadership to get them there.  Now is not the time to falter and flounder.
In HIS Name HR is approaching its 10th year.  We have a national presence and the technology to help implement high-performance HR programs from a distance.  Using tools such as Skype, Zoom, and FaceTime, we continue to guide organizations to success.
What we can do for you right now:
Develop and help implement remote-employee strategies
Provide outplacement services
Executive coaching
Performance management development
These are unprecedented times, with considerable uncertainty, both now and in the future. Never before has supportive Christian leadership in the workplace been more important.
Thanks to our efforts, our clients realize considerable gains in productivity, employee satisfaction, and reduction in hiring time within weeks of our partnership.  We are the leading company for human resources (HR) outsourcing & HR consulting services from a Christian perspective. We offer support in all aspects of HR compliance and program development.
Does your organization need HR help, whether due to COVID-19 or simply concerning normal business practices? If so, don't panic. We are here. We can help.
If you're struggling with the current pandemic crisis, and what it means for your organization and your employees, and need someone to listen to your concerns who can help, contact us today.