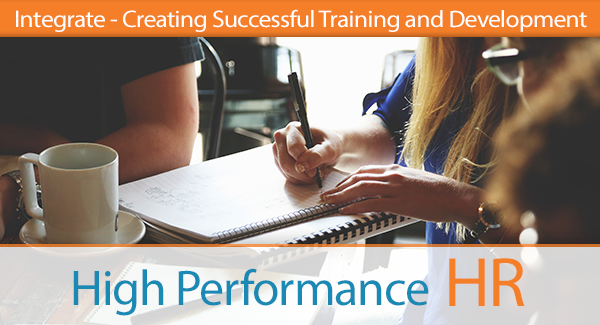 ---
Integrate — Creating Successful Training and Development
In our final example of integration of MVVs into HR practices, we will explore Training and Development (T&D). In the past 25 years, I have watched T&D dwindle to an almost nonexistent state in most companies. I could write a book on the impact of not investing in the development of your people, but you might find it boring. It is what it is, and it won't change all that soon, unfortunately. But, as leaders of organizations, we must decide how we are going to right ourselves and guide our employees to work in alignment with our Missions, strive for our Visions and operate within our organizational Values.
Here are a few steps you can take to ensure you are addressing the T&D needs of your organization without going overboard:
Discover what is needed
Define what needs to be addressed
Seek the resources to accomplish the T&D
Initiate the T&D
Follow up to ensure it was worth the investment
Discover what is needed
Do some basic fact-finding and discover the gaps within your organization. Simply going through a job description review project can help you discover what skills and abilities are lacking in your team. Summarize these by category and you will start to discover trends across your organization. Take it even further and include a development aspect to your performance review process, and document what development is needed by each of your employees. When you couple this with rewriting your company's job descriptions, you will take it to a greater, more desirable level of detail.
Define what needs to be addressed
Without a good outline of what gap(s) needs to be closed, you have the potential to be scattered all over the place. Take the list of items that you captured during your assessment stage and better define what is needed. Employees stating they need 'communication training" is, frankly, too broad. Do they need public speaking classes? Would they benefit from e-mail etiquette guidelines? Or is it interpersonal conflict resolution training that is needed? Just saying we need "communication training" paints in overly broad strokes.
Seek the resources to accomplish the T&D
 I am not generally an advocate of online training. While it may be good for some, I do not believe it is effective for the majority of employees. My experiences have demonstrated that people learn when there is real interaction. There is more than one way to develop and train an employee. For years, it has been customary to send people to seminars. That just does not happen much anymore.
Think outside the box.
A few years back, I was supporting a company that tragically allowed many immigrants to work without the benefit of English as a Second Language training for several years. When I discovered this, I was frankly outraged that these folks were never given the resources to better themselves. When the gap was discovered, I identified a resource, hiring a gentleman who had recently returned from Asia and who had been immersed in this same immigrant culture. He developed a curriculum to deliver and help these folks speak English for less than $1,500. Now, that is what building a 'Kingdom Minded" organization is about. Ignoring the needs of your employees is not.
Follow up to ensure it was worth the investment
Another creative solution to a problem such as this is tasking an employee to become a trainer within an organization to deliver a topic that is relevant to the need that was discovered. One organization was lacking financial management skills within the company's leadership. The American Management Association's program, Finance for Non-Financial Managers, was delivered by an HR leader. Doing it in this fashion saved the company tens of thousands of dollars by avoiding sending managers out to seminars and also allowing the customization of the materials. 
Was it worth the investment? The CEO said it was. 
The CEO in this case witnessed an increase in the attention to detail of certain executives, an embrace of principles not so easily understood before, but it also gave him insight as to who were the "A" players versus who were the "C" players.
You're probably wondering by now how this all fits into the integration of your organization's Training and Development and its relation to the MVVs of the organization. I believe it dovetails, such as in the example of the Asian immigrant employees.
 When you honor your employees by developing them, they will honor you.
When you honor your employees by training them, they will honor you. And when God is reflected in your heart and the way you respect your employees by not only paying them correctly and protecting them with benefits, but truly caring about their development, your employees will see Christ in you.
So don't look the other way when it comes to T&D. Your employees will see you in a whole different way.
We value your contribution.  What training and development programs have you worked with that were successful?  Why were they successful?