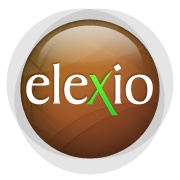 Now Recruiting For: Territory Sales Representative Elizabethtown PA
---
In an economy that is yielding very little career opportunities, we are excited to be retained by this wonderful growing organization that provides superior website and management software solutions to churches and ministries in all 50 states and 33 countries.
What you will do
The Territory Sales Representative will be responsible for developing a defined territory as they cultivate new clients through lead qualification facilitated by online or physical demonstration of the capabilities of the Amp solutions and effective closure for won opportunities. Under the guidance of the Elexio Sales and Marketing Director, they will use the best practices of professional technical sales representation to meet designated quotas and contribute to the growth of new and recurring sales revenue. This will incorporate the tools of prospecting, web-based demonstration, recording and management of a company-chosen CRM and all other designated tools to assist with the increase in company sales.
Additionally, the candidate will have significant contribution to the direction of the industry based on frontline exposure.
Some Qualifications We Are Looking For
Candidates must have a keen understanding of current technologies pertaining to lead generation and sales account management, as well as possessing a tenacity for seeing today's ministries grow through the use of technological advances.  Lastly, character and communication must be exceptional given the position's requirements at the front line of business development within our industry of service.
Traits We Look For 
Demonstrated superior verbal and written communication skills
Ability to be assertive and persuasive without being aggressive
Active listening skills
Inquisitive nature
Self-motivated and reliable
Customer-service minded
Adaptable
Some Required Skills and Education
College degree (or in process of acquiring) with major emphasis on Business or Communications.
High level of understanding of sales/account management processes.
Exceptional computer skills with CRM and lead management tools preferred.
The primary tools, in which proficiency will be desired, are:
CRM (company produced and maintained),
Web-based meeting tools,
and common office productivity tools.
About Elexio
Elexio is a Christian owned software company in Elizabethtown PA celebrating 28 years of serving ministries. God has blessed Elexio with an excellent staff of business professionals who are made up of pastors, youth leaders, worship leaders, etc. – people involved in ministry. Elexio provides superior website and management software solutions to churches and ministries in all 50 states and 28 countries.
Elexio offers a generous benefit program and an environment rich in enthusiasm, growth and provides appreciation for contributions made.
Due to the overwhelming response we anticipate we ask that you are patient during the selection and interview process. All qualified applicants will be notified.
Prior to contacting us please review the video about Elexio here.
Cover letters should include why you should be considered for the position and what would make you the best candidate. Please provide your experiences that will support the Mission while demonstrating and embracing the Core Values of  Elexio.
Serious and confidential inquiries:  HR@InHISNameHR.com
Want to get future vacancies and blog updates? Subscribe here: Click
Trackback from your site.