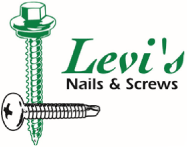 Now Recruiting: Shipping Coordinator New Holland PA
---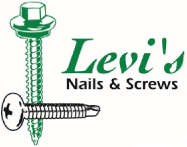 IMMEDIATE OPENING
Shipping Coordinator
1st Shift
-Full time
Levi's Nails & Screws is a wholesale supplier of metal roofing screws, fasteners, specialty screws, metal roof snow guards and more. Levi's Nails & Screws is a locally owned and highly respected company that has been in business for over 30 years.
Qualified candidates will have:
Excellent communication skills, both verbal and written, a winning attitude is important.
Excellent problem solving skills.
Ability and desire to learn full complex product line.
Ability to lift 50 – 100 lbs.
Ability to perform multiple tasks.
Computer experience is required (including EBMS, e-mails, shipping labels).
Ability to learn quickly in a fast paced environment.
Opportunities are available for candidates with a stable work history and the desire to build a career within a growing company. Levi's Screws and Nails are conveniently located in Leola PA.
All qualified individuals should apply in person: 137 Newport Rd, Leola, PA 17540
 E.O.E. m/f/h/v
Trackback from your site.