---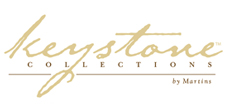 In an economy where jobs are scarce, we are proud to be retained in assisting this profitable company with filling this very import position. Please apply directly using the contact information below. Principles only, no agencies or recruiters thank you. Keystone Collections by Martins is an equal opportunity employer.
Keystone Collections by Martins, Myerstown PA manufacturing location is currently seeking a Finishing Team Supervisor to join its Team. The Finish Team Supervisor is responsible for the quality level of the product, meeting the due date of the product, morale of the team, efficiency of the operation, and future growth of production.
Some of the duties of this position include:
Directs the day-to-day activities of departmental personnel with respect to production volume, flow, cost, quality and on time delivery dates.
Maintains accurate time records to ensure accurate job costing for the department.
Closes daily schedules on time and maintains proper paperwork flow with in the department.
Monitors production reports to ensure achievement of financial, safety, quality and on-time delivery goals.
Create and maintain a positive work environment which fosters high morale.
Use strong communication skills, leadership, and coaching techniques to accomplish quality goals and exceed productivity standards.
Preferred Qualifications:
2 years leadership experience
Well organized, able to multitask with deadlines on most
Ability to expend the time to complete the job on time
Ability to travel on company business which might include overnight stays
Ability to be discrete, emphatic, and diplomatic
Physical ability to walk long distances, stand for long periods of time and work in areas with light dust, heat, chemicals and moderate noise levels
Send resumes in the strictest of confidence to: HR@INHISNAMEHR.com
Want to get future vacancies and blog updates? Subscribe here: Click