Now Recruiting For: National Sales Manager
---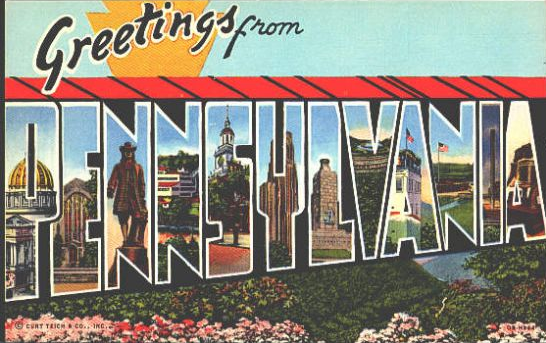 Position Closed
National Sales Manager
Interested in contributing to the growth of a wonderful company?  Despite the difficult economy that industry finds itself in these days, our client — with a brand respected for its tradition, value and stellar reputation for quality — has remained successful and is positioning itself for further
growth with a "Made in the USA" product line. For over two decades, the men and women of this company have provided their customers with a product that will remain in families for generation after generation. Headquartered in Central Pennsylvania, our client is highly principled
and expects the same ethics and integrity from its team members.
Reporting to the President and CEO, the National Sales Manager is responsible to implement and manage sales activities to meet company targets for growth and profitability.
Your key responsibilities would be to:
develop sales, volume, margin and market share,
manage a team of independent sales representatives and an internal contract salesperson
entertain a direct relationship with main customers and key accounts,
optimize the sales function (processes, target markets and determining the size and location of your sales force),
manage the departmental sales budget,
contribute to the targeted market through sales activities, includes driving the mobile showroom around the country presenting products and managing trade shows
 develop the capabilities of the sales team via effective recruitment, training and retention programs, and
encourage, in particular by personal example, a culture of encouragement and reflection of Biblical values.
Your main tasks would be to:
identify sales growth opportunities in current and potential  markets, plan and develop strategies in conjunction with other functions (primarily manufacturing),
work closely with senior management to establish sales budget numbers and contribute to long range plan estimates, develop sales incentive programs for the sales force,
work closely with marketing, R&D and operations to deliver measurable actions to optimize the company's positioning within its markets,
contribute to New Product Development through market intelligence,
coordinate with the R&D committee to develop new product launch action plans,
ensure continual maintenance of direct relationships with key accounts and large customers, and develop relationships with potential new large accounts,
present monthly performance results to the president, and
assist in recruiting, developing  and training sales representatives.and internal sales personnel
Compensation includes a base component; however, higher levels of income will be based upon your leadership results, calculated
according to a rewarding commission structure.
Please send inquiries to HR@InHISNameHR.com  in confidence.  Please, no phone calls.
Trackback from your site.