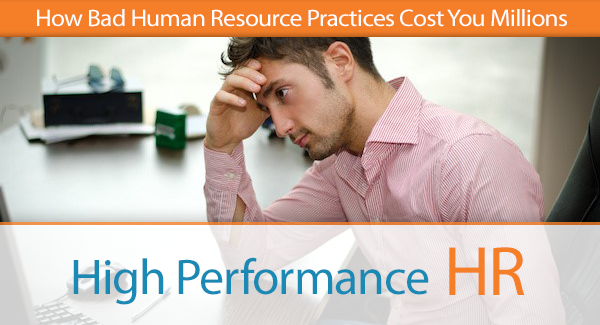 How Bad Human Resource Practices Cost You Millions
---
Many potential clients seek a silver bullet when it comes to the hiring process. They want to set up electronic application systems and implement pre-employment testing to objectively and efficiently screen applicants so they can hire the best candidates.
They want to optimize the process, to speed the days to hire-up. They want candidates fast. They want a paperless process and a filtering system to eliminate candidates that don't match their requirements.
Unfortunately, not being sure of what you're doing, and working with unwise counsel, is a minefield you do not want to find yourself in and the results could be downright explosive.
I recently did some preliminary research on Equal Employment Opportunity Commission (EEOC) cases that have headlined in the past several months, painting a damaging picture of some very prominent companies. The cases revolved around such factors as:
Pre-employment testing
Unlawful employment application questions
Disability discrimination
In actuality, many organizations, even those with the best intentions, ask questions that can inadvertently result in disparate treatment across a broad spectrum of minority candidates. Organizations also rely on invalid forms of pre-employment testing as a screening tool, ones they may not aware might disqualify minority candidates at a higher rate than non-minorities.
Read The Entire Article Here: Christian Leadership Alliance Guest Post  
Trackback from your site.