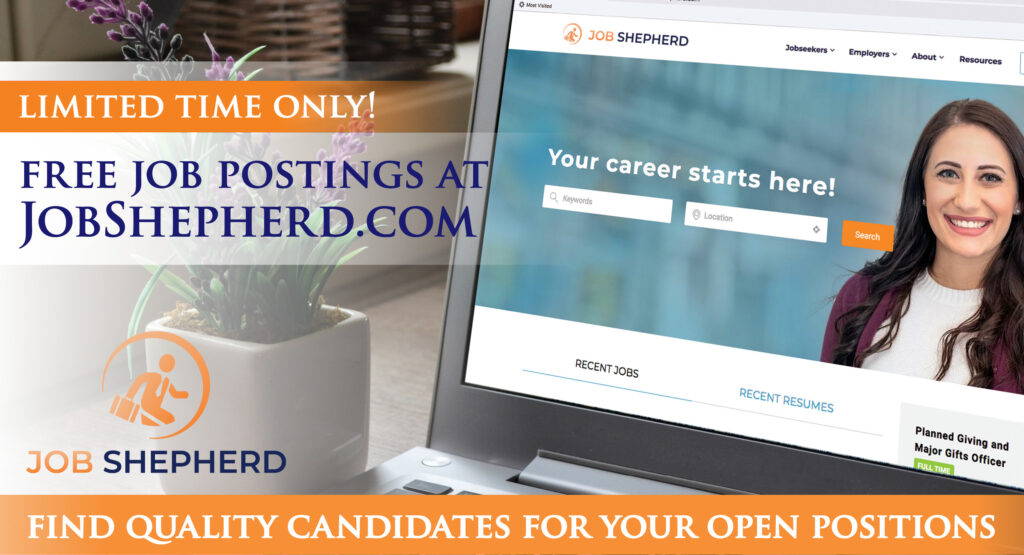 ---
Post-COVID-19 recruitment has been unquestionably hard for employers, with many struggling to find quality employees in the aftermath. Religious-exempt employers have had an especially difficult time.
Organizations such as Biblical higher education institutions, Christian ministries, camps, and churches have found that mainstream secular platforms no longer assist them in target hiring. For example, Christian employers frequently used Facebook to connect with potential candidates, but in recent years many social media programs stopped allowing recruitment ads that target Christian applicants. Keywords such as "Bible," "Jesus," and even "pastor" are flagged as well.
Handshake, the most prominent job portal for college students gives universities the opportunity to block religious employers. Here, at In HIS Name HR, we have experienced this firsthand.
These setbacks have left Christian employers discouraged, wondering how they might maintain their voice and find quality candidates in this even more challenging environment. We have an answer.
Yes, a new day is dawning, and help is on the way.
The day is coming when employers can cast their net to the right side of the boat and watch as it quickly fills up.
Welcome to Job Shepherd, a platform that will change all this for you.
Job Shepherd was created to meet the demand by Christian employers, including ministries, camps, churches, colleges, and Christian for-profit companies in their search for qualified job candidates.
Job seekers can once again identify opportunities in sales and marketing, office administration, pastoral work, counseling, worship leadership, and higher education positions, like provosts and executive leadership.
Job Shepherd offers job seekers free guidance to find the right position within the right organization, one aligned with their values. With a few simple clicks, job seekers can explore a vast array of opportunities in any of these fields, and find themselves one step closer to the career of their dreams.
Job Shepherd, however, doesn't stop there. In this portal, job seekers will find an abundance of additional online career help, including articles that share career advice and provide free tips on resume writing, career development, and interview skills.
These invaluable resources are always free for job seekers.
Employers seeking quality employees have just as much to gain. Job Shepherd offers a plethora of job postings to enable employers to find their ideal hires, as well as free articles on how to identify and secure great employees. Additional employer resources are available as well.
At Job Shepherd, we call this a win–win!
If you are a Christian employer in search of a thriving, uncensored job platform, your search is over.
If you are an eager potential employee looking to fill one of these roles, you have come to the right place.
Job Shepherd is the new "go to" job portal whose mission is to connect Christian employers with like-minded candidates to help advance the Kingdom until the day Jesus returns.
Are you ready to join this movement? Are you ready to cast your net?
Welcome to Job Shepherd!