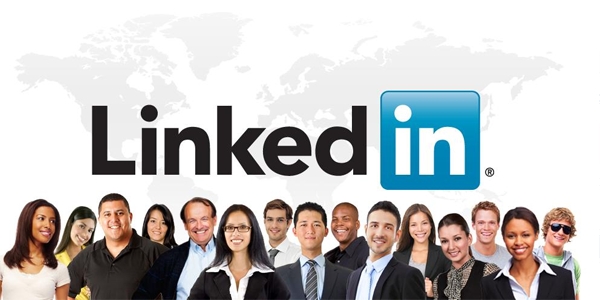 8 Keys For LinkedIn Success Harrisburg Business Women
---
Harrisburg Business Women
Best Western Premier Atrium / Heritage Room
Tuesday, April 14, 2015
11:30am – 1:30pm
Topic: 8 Keys For LinkedIn Success
Mark A. Griffin
Founder and Chief Consultant
In HIS Name HR, LLC
Objectives
Struggling to understand why and how to use LinkedIn to promote yourself or your organization? Struggle no more.
LinkedIn is a great way to connect with colleagues, customers, clients, job applicants, and vendors. Learn why LinkedIn is important for business and how to market yourself and your organization using LinkedIn. Learn to use and leverage LinkedIn Forums and how to optimize your personal and organizational page profiles.
Three key techniques you will learn:
1. How to engage with your LinkedIn Network
2. Ways to develop and expand your Network with purpose
3. How to create an effective LinkedIn presence
Come join us. We will help you understand LinkedIn etiquette and good LinkedIn networking techniques, and how to most effectively leverage LinkedIn groups.  This course is pending possible HRCI credit approval.
About Harrisburg Business Women
Harrisburg Business Women's Group is a networking group for Business Women in and around the Harrisburg Pennsylvania Area. Monthly luncheon meetings are held on the 2nd Tuesday of each month at the Best Western Premier/Central Hotel & Conference Center, located at 800 East Park Drive in Harrisburg.
About Mark A. Griffin
Mark A. Griffin, is the Founder and Chief Consultant of In HIS Name HR LLC, a human resources outsourcing and career-coaching firm.
Mark serves as President of In HIS Name HR. In HIS Name HR is a Human Resources outsourcing and business-consulting firm created to help organizations pilot the complex issues of managing HR. As a human resources professional with 25-plus years of experience in both public (Quaker Oats Company, Merck Inc.) and private companies (Conestoga Wood Specialties, Valco Companies Inc.), Mark is passionate about building high-performing workplaces utilizing best practices and helping organizations with strong values lead successfully and responsibly.
Mark will inspire you to develop your company and personal web presence through the use of the powerful social media tool LinkedIn. In HIS Name HR LLC has a built a strong web presence with over 2500 Facebook followers, 25,000 Twitter followers and 2600-plus connections on LinkedIn. Mark applies his more than two decades of human resources expertise to help companies pilot the complex issues of managing HR.
Trackback from your site.