Warehouse Team Supervisor Myerstown PA
---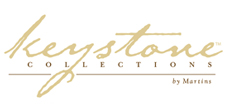 In an economy where jobs are scarce, we are proud to be retained in assisting this profitable company with filling this very import position. Please apply directly using the contact information below. Principles only, no agencies or recruiters thank you. Keystone Collections by Martins is an equal opportunity employer.
Keystone Collections by Martins, Myerstown PA manufacturing location is currently seeking a Warehouse  Team Supervisor to join its Team. The Wareshouse  Team Supervisor is responsible for the quality level of the product, meeting the due date of the product, morale of the team, efficiency of the operation, and future growth of the warehouse.
Through servant leadership of the team, the Warehouse Team Supervisor is responsible for overseeing the quality and consistency of all product lines outbound and raw material inbound. Also responsible for overseeing and maintaining delivery schedules and guaranteed completion dates. Responsible for some aspects of grounds keeping.
SOME IMPORTANT FACTORS FOR SUCCESS:
• Pride in Job/Quality Work Standards
• Positive, Can-Do Attitude
• Development of Skills and Continuous Learning
• Following Company Goals, Plans and Guidelines
• Willingness for constant change and changing priorities
• Servant leadership in leading, motivating, and developing the team
• Planning and managing the work flow
• Completing jobs on time, on budget
SOME GOALS OF THIS POSITION:
1. Oversee and direct warehouse and delivery personnel to achieve a high level of customer service and satisfaction. Provide outstanding service to customers coming to pickup their furniture, and to customers we deliver their furniture. Maintain 100% guaranteed on-time delivery of furniture.
2. Manage vendors, vendor quality, and lead time.
3. Effectively manage inventory to ensure quality products and cost savings to the Company.
4. Provide quality-assurance support to production and delivery areas to ensure that products are built in accordance with customer and company quality requirements while maintaining production flow.
5. Be a service organization for all the other teams, to keep production flowing smoothly as relates to warehousing and maintenance. Constantly monitor warehouse layout and work with teams to improve their efficiencies by organization and strategic locations. Maintain a preventive maintenance program company wide to ensure smooth operation.
6. Continuous Improvement within the Warehouse Team to improve efficiency.
SOME DUTIES AND RESPONSIBILITIES:
1. Lead the warehouse team in lean manufacturing which includes team meetings and team kaizens focusing on improvements and efficiencies and ways to serve the other teams better. Coach the team in actively participating in coming up with ideas to improve the team. Develop teamwork by making decisions as a team.
2. Staying current with the trends of the furniture industry especially as it relates to lean, warehousing, customer service, workflows etc.
3. Directs the day-to-day activities of the warehouse, including shipping, receiving, sanitation, maintenance, inventory control, etc.
4. Maintains accurate time records to ensure accurate job costing for the department. This includes daily review and "balancing" of team's labor.
5. Maintain proper paperwork flow to ensure accurate inventory. This includes overseeing the closing of schedules, writing up reject lists, and filling out material lists for warranty and non-warranty repairs.
6. Trains, assigns duties and work schedules, and supervises the work of the warehouse and delivery team.
7. Manage vendors and their quality by developing agreed upon specifications and holding them accountable. Monitor raw material reject % and hold vendors accountable to industry standards and goals set by MWP. Develop partnership relationships with vendors to gain very short lead times with very small quantities cost effectively to enhance lean manufacturing.
SOME SKILLS AND ABILITIES:
• Understanding of furniture design and construction, with ability to read prints
• Basic knowledge of shipping and warehouse procedures and regulations required
• Ability to perform mathematical calculations accurately
• Ability to motivate team efforts to accomplish goals
• Strong personal leadership, supervisory and communication skills
• Well organized, able to handle multiple projects simultaneously
• Knowledge of the principles and practices of supervision
• Willingness and ability to work overtime as needed
• Willingness and ability to attend meetings before/after normal hours
Send resumes in the strictest of confidence to: HR@INHISNAMEHR.com
Want to get future vacancies and blog updates? Subscribe here: Click
Trackback from your site.