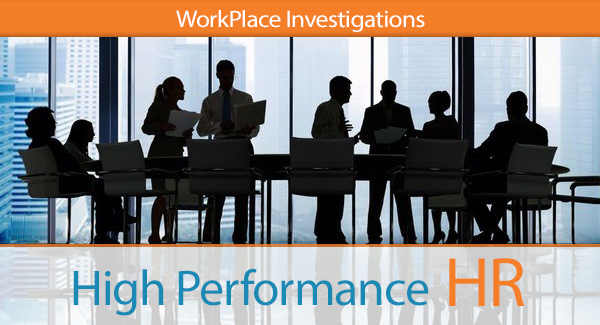 Using a Third-Party Workplace Complaint Investigator Is Critical to Your Success
---
No organization, no matter how well run, is immune to employee workplace complaints. Whether you employ fewer than 50 employees or manage thousands, some form of complaint will inevitably be filed at some point in your organizational existence. In our diverse experience with for-profit and nonprofit organizations, including colleges, universities, churches and ministries, we have witnessed complaints in a variety of areas, including:
Discrimination, such as on the basis of gender, disability, religion, race and age.
Harassment (sexual #MeToo and non-sexual)
Bullying
Theft and other ethical impropriety
American with Disabilities Act
FMLA and medical-related leave issues
Retaliation
With the potential liability being so high, and the risk of negative publicity, the benefits of using an outside investigator are apparent: Outside investigators provide your organization credibility, privilege (confidentiality) protection and, most importantly, protect against employee perception of any retaliatory action by management.
Credibility
Using an outside investigator highlights that you, as an organization, take concerns of misconduct seriously. This proves to employees that you want to objectively find out what really happened and are willing to accept the consequences. An outside investigator is an independent fact-finder who plays no part in any next steps of discipline or future advancement opportunities. The investigator arrives at the workplace with a well-defined and articulated role: to objectively perform fact-finding, which includes collecting facts about a specific complaint and potentially any related complaints that might surface. That's it.
An outside investigator's only responsibility is that of a fact-finder. Why is this important? Because internal HR staff or management personnel would likely, when investigating, be viewed as less objective than an outside, neutral fact-finder. That means their investigation may never attain the credibility and objectivity required to withstand later scrutiny, should the matter reach employment litigation.
Privilege
Conducting a prompt, impartial and thorough investigation provides a solid affirmative defense to allegations of harassment and other misconduct, whereas when an investigation is performed by in-house or outside counsel, a conflict might arise, should litigation ensue. If the organization wants to use that investigation to show it did the right thing, a legitimate endeavor, it may find it has to waive attorney-client privilege with respect to strategic conversations. Using an outside investigator provides a bright barrier separating those sensitive discussions from the investigative process, so privilege can still be preserved.
When an investigation is offered as evidence that an employer responded appropriately to a complaint, the investigator might well be called as a witness at trial. If that investigator is also counsel for the organization, representation on that matter will likely be problematic. By using an outside investigator, the emotion is taken out of the equation. In His Name HR's experienced investigators are independent of your organization, and that means no conflicts in terms of representation exist.
In His Name HR's investigators are also well prepared for the eventuality of deposition or trial testimony. When the In His Name HR investigator is called, the employer feels confident because this investigator has conducted dozens of similar investigations where, in some instances, policy violations were found to have occurred and, in others, they did not. Our investigators refrain from using words like "we" and "us." It becomes obvious to both judge and jury that there is no relationship that would cause the investigation to be guided in the organization's favor. An outside investigator does not represent the organization, and their statements will be limited only to what they learned in the investigation—nothing else.
Retaliation
An employee who raises a concern is often poised to feel that the organization will retaliate against them for filing a complaint. Yet, in our experience, most human resources managers and other authority figures do not treat employees differently when concerns are aired about the organization, or even about individual managers.
Still, a complainant who has been overlooked for promotion months after the complaint may see things differently. We have met employees who participated in internal investigations who said that the internal investigator now "sees me as a problem or a complainer." Most internal investigators are trained and prepared for this. However, whether real or perceived, it is an issue. Even if the internal investigator actually can separate what was said in the complaint, and operate objectively going forward, participants will likely never be convinced that the internal investigator can "unhear" what was said and not be influenced by it. On the other hand, using an outside investigator allows the organization to conduct a full investigation while the organization and employees carry on the business at hand without perceptions about the process weighing down the employee population.
Retain an Investigator
Cause for concern? It should be. We are all working in difficult times. Complaints are increasing almost daily. HR departments are overburdened. With the news escalating in the media surrounding harassment, discrimination and hostile work environments, employee complaints have now reached record levels.
Let us allay your concerns. Reach out to us and discuss having a trusted partner to help guide you and your Team in the event a complaint arises.
Contact us today. You—and your employees—will be glad you did.
In His Name HR helps organizations build high-performance human resource programs. Visit them at In HIS Name HR or e-mail them here.
Mark A. Griffin is the founder and chief consultant of In His Name HR LLC. Connect with him on LinkedIn and Twitter.