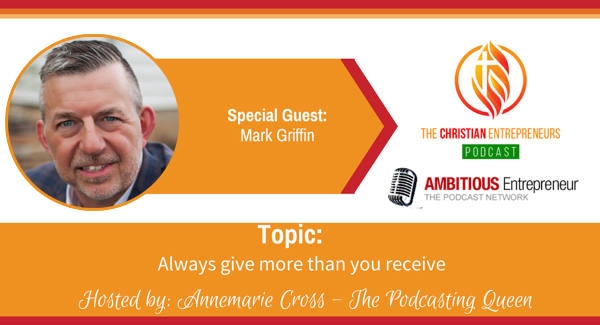 Topic: Always give more than you receive
---
With operations in Melbourne Australia, The Ambitious Entrepreneur Podcast Network hosts weekly podcasts, broadcasting inspiring and informative interviews to an expansive growing audience worldwide.
Enjoy listening to Guest Mark A. Griffin discuss "Don't ask what God can do for you; ask God what he wants you to do for him!" with host Annemarie Cross.
Have iTunes? Podcast available through iTunes.
The Ambitious Entrepreneur Podcast Network is the voice for Entrepreneurs and Small Business, featuring business experts, Thought Leaders, Disruptors, Innovators and Change Makers who are making a real impact in the world with their message.
About Mark: With over 20 years of Human Resources experience at both fortune (Kodak, Quaker Oats, and Merck) as well as small and mid-sized companies, Mark has seen it all.
Trackback from your site.