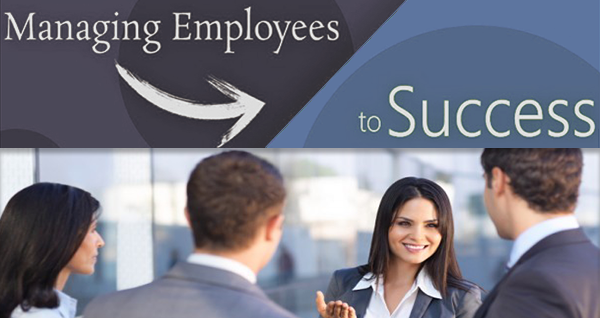 Managing Employees To Success Seminar
---
It's no secret that businesses want to succeed. It also should be no surprise that their employees want to succeed! Of course, there's often a strong, positive relationship between the two—when employees succeed, so do the organizations they serve. A key question, then, becomes: How can organizations most effectively encourage and support their employees' success?
Mark Griffin, founder of In HIS Name HR and a professional with more than two decades of experience working with high performance organizations, is uniquely qualified to explore this question. Managing Employees to Success promises to be an interesting and interactive event that will offer fresh ideas and productivity-enhancing insights for employers and employees alike.
Limited Seating Register Below  
Join Us:  October 28, 2016 Noon – 2PM
9 West Main Street New Bloomfield, PA
Benefits Of Seminar
This seminar provides practical core Human Resources education for anyone that is directly or indirectly involved in leading employees. Using best practices from several high performing organizations, relevant HR competencies are presented in a manner in which participants can reflect, compare and contrast, form opinion and personal approach and implement upon their return to the work place.
This seminar will also help prepare people within your organization who may want to move into a supervisory role. The training is highly interactive (includes table exercises) and gives participants the opportunity to collaborate with other organizations.
Topics To Be Covered
Creating a high performance culture through practical HR competency development
Where most organizations go wrong engaging employees
Setting expectations
HR tools for creating success
Employee policy manuals
Codes of Conduct
Employee relations and communications
Performance management
Counseling and discipline procedures
Terminations
An overview of labor laws
Who Should Attend
Business Owners
Office Managers charged with Human Resources Responsibilities
Vice Presidents, Directors & Managers
Employment Managers, HR Managers and Employee Relations Professionals
HR Generalists, HR Analysts, HR Coordinators and HR Supervisors
HR Administrators
Supervisors
Managers

Or Call Becky: (717) 582-4523
Cost will be $15 for Chamber members and $20 for non-members; this includes lunch!
About The Presenter
Mark A. Griffin is the founder and chief consultant of In HIS Name HR LLC, a human resources outsourcing and career coaching firm created to help companies pilot the complex issues of managing HR.
As a human resources professional with 20-plus years of experience in both public (Quaker Oats Company, Kodak Inc., Merck Inc.) and private companies (Woolrich, Conestoga Wood Specialties, Valco Companies Inc.), Mark is passionate about building high performance workplaces through utilizing best practices while leading companies with strong values.
Trackback from your site.