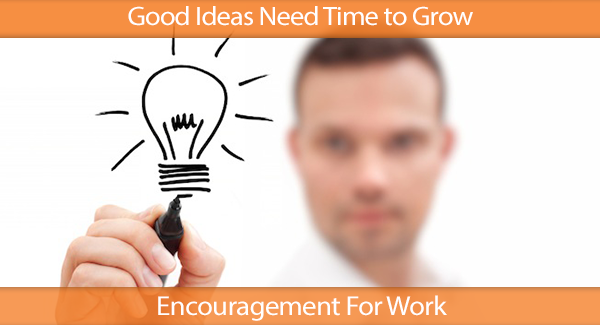 ---
Proverbs 13:11
11Dishonest money dwindles away, but whoever gathers money little by little makes it grow.
Have you watched a business grow quickly and reap much cash and then, just as quickly as it grew, come crashing down? Oftentimes, when you dig deeply into what happened, you find there were dishonest business practices occurring, misrepresentations of products, and not much substance surrounding the basis of the company's success. Although some fail quickly, some dishonest businesses seem to go on, regardless. But they will fail at some point, and the failure may be far greater to the owner after a sustained period of time rather than if the company had crashed within the first year.
 All good ideas need time to grow
My experiences tells me that, when leaders are deliberate in making choices, and slow in the development of their strategies and plans, favor seems to come from God. Any good idea needs time to grow, and any great business was not developed overnight, but little by little, as the Scripture states. Take your time, dear Christian business leader, and don't rush your plans for prosperity. If you are enjoying the little-by-little approach to earning your profits, if you are content in building deliberately and with faith, you are building a "Kingdom Minded" Organization.
Help our community of readers
How do you develop your ideas? How does your company ensure success in decision-making? Have you done any really interesting inclusion lately with your employees? Inspire our readers. We would like to know.