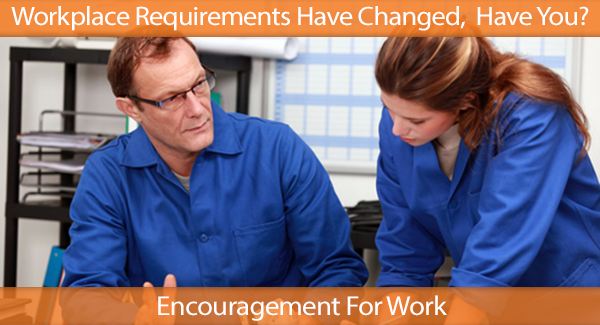 Workplace Requirements Have Changed — Have You?
---
Proverbs 14:23
 23All hard work brings a profit, but mere talk leads only to poverty.
Hard work. When most people think of hard work, they think of manual work, production and agricultural jobs that require physical strength. Many of the hardest jobs that we began this century doing no longer exist! They have been replaced with robotics and automation. But that does not mean that hard work no longer exists. Hard work is now better defined as work that requires multiple skills and multitasking. 
Appreciate and be empathetic with your Team
As we advance our businesses, we must never forget that what might seem easier now might not necessarily be easier; it is done instead with less physical strength but greater amounts of decision-making and dexterity.  Do you lead with heart?  If you are appreciative and empathetic of your employees' work, if you know what it is like to walk in their shoes for a day, you are building a "Kingdom Minded" Organization.
Help our community of readers
What changes have you witnessed and how did you ensure a positive outcome in your workplaces? Share your experiences and make an impact helping others in our reading community.
Trackback from your site.