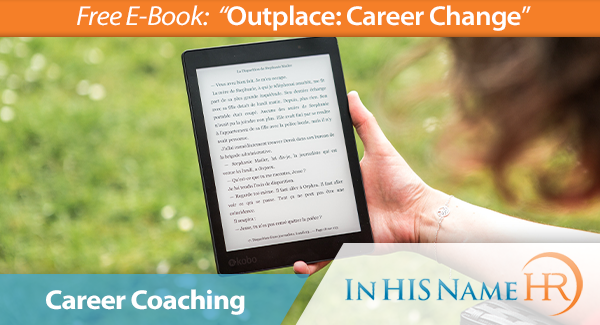 ---
I have had the honor of knowing Denny Smith for several years. Denny was instrumental in starting the Career Network at LCBC Church, where he recruited me to be a leader at its inception. It has been a privilege to have the opportunity to get to know Denny, not only from a business and Ministry standpoint, but from a personal perspective as well.
I am privileged to share with you the book Denny inked in 2009, Outplace: Career Change, Real World Stories, Real World Answers. For a variety of reasons, Denny has decided to distribute his book free of charge rather than through a publisher. This book will be a blessing to many, especially those who, like me, have attempted to navigate through a traumatic job loss without a relationship with Christ.
Denny's book hits home with me because of my own 2003 experience, losing my job through no fault of my own. This left me driving home to a house I could not afford, in a neighborhood where I did not even know my neighbors because my priorities had been bound by work.  It was only until I humbled myself and accepted a relationship with Christ that I pulled myself out of the pit and developed myself to the potential God had instilled in me at birth.
I hope you enjoy reading Denny's book as I did. It provides encouragement and outlines a hope and a future to all job loss victims. If this book changes one life with Christ, it has met Denny's objective.
Click this link to download the book.  Feel free to save to your desktop.
Want to get future E-books, Christian organization Job openings, and blog updates?
Subscribe here: Click
Testimonials & Comments:
"Outplace is a great resource for keeping the proper perspective in the midst of difficult times. Dennis offers both a healthy outlook and practical advice for anyone facing job transition. "
Rob Skacel, PhD
Business Psychologist
True Edge Performance Solutions
"The advice offered in Outplace is sound and based on solid experience and principles and will undoubtedly provide insights and hope"
Laura Schanz
Senior Consultant and President
Laura Schanz Consulting Associates
"Really liked the format, conversational tone and the content. The "Rest of the Story" and the ASAP program were very good."
Barry Davis, MS, CTC, MCDP
Senior Consultant/Head of Career Services
LancasterManagement Associates Consulting Group
"I really liked the Client Updates – The Rest of the Story"
Kimberly Blessing
Director of Career Services
York Technical Institute
"You have hit it out of the park, and knocked the cover off the ball with your content. I love the story as you tell us about your weekly activity in a practical way—."
Steve Muller
President & Owner
Muller Consulting
Be kind share this link with someone who needs encouragment because of  job loss.