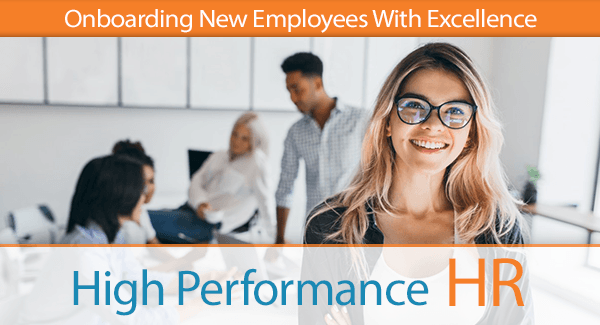 ---
Knowledgeable, experienced, skillful employees are crucial for any organization to stay ahead in a rapidly growing competitive economy. With several recruits lined up, hoping to be hired, choosing a promising candidate is a big task for any human resources department.
After a time-consuming recruiting process, even if HR does find the right candidate, the next big problem arises: How to retain those new hires with the organization?
The simple answer is by formulating a strategic, systematic, and well-tailored employee onboarding program. You may not know this, but a great onboarding program ensures that about 70% of employees stay with an organization for the next three years.
If, being an HR manager, you would welcome updating your next onboarding strategy, let's look at some quick tips and unique ideas on this.
Purpose of an Employee Onboarding Program
The Society of Human Resources Development (SHRM) defines employee onboarding as:
"[T]he process of helping new hires adjust to social and performance aspects of their new jobs quickly and smoothly."
A practical and organized onboarding program helps new employees to feel they're a part of the organization and helps them to understand your organization's culture in an encouraging environment. Moreover, effective onboarding experience helps recruits gain knowledge, develop skills and feel connected to your organization. This makes them more enthusiastic and enables them to perform their jobs to full capacity.
So, the positives of onboarding include:
Helping new recruits acclimate to the organization
Facilitating relationship-building between employees
Goal setting, recurrent manager check-ins, and employee development programs, which educate them as to what's expected from them and where they can improve, to bring the changes
An organization only faces disadvantages if the onboarding plan is ineffective or executed poorly.
Elements Contributing to Successful Onboarding
Incorporating crucial elements of success like these can make your onboarding strategy a defining tool to preserve quality employees.
Interview recently onboarded recruits and ask what they think is missing from the current process. The best advice comes from people who have experienced the process.
Determine the goals you want to set for new employees and devise a plan to communicate those objectives to recruits.
Avoid overburdening new employees with tasks; instead, the HR department should work as a team with the recruits.
Assist new employees with the settling process. Help them feel welcomed; have their workstations prepared; organize weekly meetings to fill any communication gaps.
Consider implementing a mentorship program where new hires can access proper training and have a go-to companion, helping them feel comfortable while asking questions.
As an employer, connect with new employees to guide their careers and support them in making career advancements.
Strategies to Improve Onboarding Practices
When deciding to join an organization, potential new employees give strong consideration to the employer–employee relationship, the working atmosphere, and the organization's concept of teamwork. With a productive onboarding plan in progress, human resources departments can gain a favorable return on their time and investment in the form of qualified and dedicated employees.
Employers lose an estimated 17% of new hires within the first 90 days due to ineffective onboarding. It's time to upgrade and modify your onboarding program with these proven strategies.
1.   Reach out to new hires before their first day
Neglecting new employees after the appointment letter is issued creates a negative impression of your organization. Instead, for a successful onboarding process, take a visionary approach. Don't wait for them to join your organization. Communicate with them in advance of their first day, through a phone call or a welcoming email.
If you set up an online onboarding portal for them, where they can access organizational information and perhaps complete their paperwork, delivers a positive, encouraging image of your organization.
2.   Be welcoming
New employees are understandably a bit nervous, and want to feel at ease on their first day, so a nice welcome may do just that. You can involve all the new hire's respective colleagues in the greeting process and perhaps provide them supplies embossed with your organization's logo, along with a welcoming card, to create a positive first impression of your organization.
At Twitter, new employees are welcomed enthusiastically. New employees receive their email IDs upon arrival and are greeted with a t-shirt and a bottle of wine at their desk. New employees enjoy breakfast with the CEO, and their desks are placed right beside those of their teammates.
3.   Create an onboarding timeline
Instead of overloading your new employees with tons of work, HR can create a proper timeline, scheduling work for their entire week. This keeps them engaged and busy and both gives them a sense of direction and signals what is expected from them, allowing them to merge with your organization far more smoothly. Successful organizations document processes and monitor their effectiveness. Make sure your program has a mechanism that tracks its effectiveness.
4.   Provide help in socializing
While the current pandemic situation has suspended many in-person activities for applicants, new hires, and employees, hopefully this will soon pass. Enhancing your employee onboarding process by transforming it into a social experience generates a positive image of your organization.
New employees can find it difficult to mingle, so by introducing them to the workers and team around them, you help them feel at ease and reduce their anxiety. Plan a lunch, perhaps, with all the team members the recruit will be working with, or arrange a team-building event where the new employee can get to know their colleagues better.
5.   Set clear goals
Another strategy to improve your onboarding process is to map out realistic goals for your new employees.
According to Global HR Research (GHRR):
"The number one thing your new hire will be interested in when they onboard will be learning about their role and what will make them successful."
By outlining short- and long-term career goals for employees, you give them a clear overview of what is expected from them and what milestones they must achieve. This is also an effective way for HR managers to discern the strength and weaknesses of new employees.
6.   Solicit employee feedback
By keeping all means of communication open in your onboarding process, you encourage new employees to furnish valuable suggestions and point out potential areas for improvement. A good way to achieve positive reviews from new hires is to send them a confidential survey asking them to provide an anonymous review of the organization's onboarding process.
Selecting the Right Tools for Your Onboarding Process
To make your onboarding strategy more impressive, you can use employee onboarding software to ease things for you and your recruiting team.
Here is a quick review of some onboarding tools that can contribute to your effective onboarding process.
Origanimi: Create organization charts and internal structure of your organization to help new employees learn its hierarchy.
KissFlow: An easy-to-customize onboarding tool to help HR create impressive presentations and visual representations. The real-time dashboard enables your HR team to keep a close eye on the onboarding process.
Bamboo HR: Best for small organizations, this is a cloud-based HR tool, a complete software package for managing your onboarding operations, including ATS, onboarding apps, time-off management, advanced reporting functionality, and much more. Easy to use, consistent software to smooth your onboarding activities.
So, now you know all about onboarding new employees with excellence. Make use of our employee onboarding tips and see your organization prosper through improved productivity.
In His Name HR helps organizations build high-performance human resource programs. E-mail us here.
Mark A. Griffin is President and Founder of In His Name HR LLC. Connect with him on LinkedIn and Twitter.