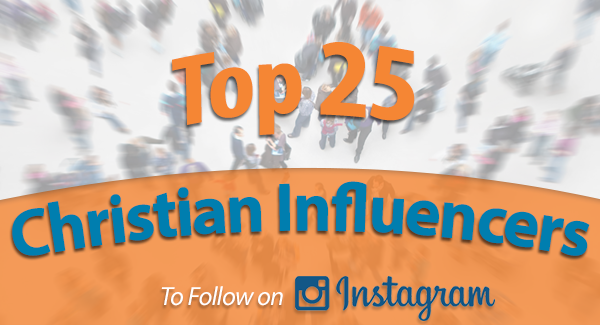 ---
Want to get encouraged?  We have compiled this list of who we think have had and will have an impact on the world for Jesus. Enjoy connecting with these great influencers.
Tim Tebow

True Success is not measured in physical possessions, but in the amount of lives that you change. Follow Tim

Kirk Cameron

Kirk Cameron is a television/film actor and producer, noted for his work in family films.  Follow Kirk

Bill Johnson

Bethel is a community of worshippers in Redding, California. We exist to ignite individual hearts until Heaven meets Earth. We gather to encounter God's presence, where personal revival starts. Follow Bill

Steven Furtick

Lead Pastor of Elevation Church in Charlotte, North Carolina.   And for every fear / There's an empty grave.  Follow Steven

T. D. Jakes

Senior Pastor of The Potter's House, located in Dallas, TX. Producer of "Miracles From Heaven", Host of T.D.Jakes Show Follow Pastor Jakes

Franklin Graham

President of: Billy Graham Evangelistic Association  Samaritan's Purse International Relief. Follow Franklin

John C Maxwell

Bestselling author & speaker on leadership. Christian. Blogger. Trainer. Coach. Everything rises & falls on leadership. Follow John 

Bethany Hamilton

Saved by the grace of God ~ Mrs. ~ Mom ~ Pro SURFER ~ motivational SPEAKER ~ Movie & book ~ Soul Surfer ~ #UNSTOPPABLEthefilm bethanyhamilton.com Follow Bethany

Joseph Prince

The official Joseph Prince account. It's my passion to share God's grace radically & see lives gloriously transformed!   Follow Joseph 

Joel Osteen

Pastor Osteen is a native Texan and the Pastor of Lakewood Church, and is America's largest and fastest growing church. Follow Joel

Lila Rose

President and founder,  Live Action. Advocate for the dignity and life of human beings. Made for a purpose, just like you. Follow Lila

Francis Chan

Best-selling author of Crazy Love, Forgotten God, Multiply and You and Me Forever.   Follow Francis

Paul Sohn

Christianity Today magazine named Paul as, "One of the Top 33 Under 33 Christian Millennials to Watch."  Follow Paul

Daniel Kolenda

Daniel is a modern missionary evangelist privileged to have led over 19 million people in the prayer of Salvation through CFAN's Gospel Crusades. Follow Daniel

Chris Broussard

Award-winning journalist for ESPN. Published author. Founder of The K.I.N.G. Christian Men's Movement.  Follow Chris

LaMorris Crawford

NFL Chaplain | Preacher | Pastor | Leader | Human Potential Extractor  Follow LaMorris

Mark Driscoll

Pastor Mark Driscoll is a Jesus-following, mission-leading, church-serving, people-loving, Bible-preaching pastor.  Follow Mark
---
Quick question? Need Career Coaching or HR Assistance?
E-mail us here.