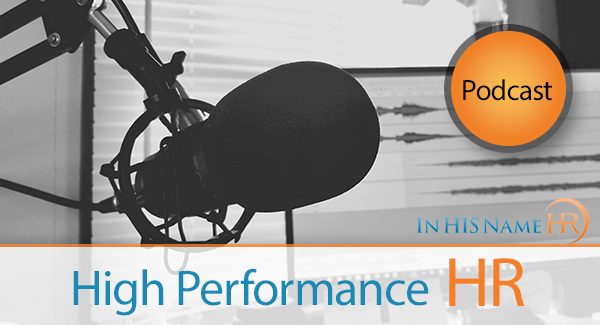 ---
The Lancast is a weekly podcast focusing on the thoughts and interests of active members of the Lancaster County, PA community. Co-hosts, David Moulton and Keith Slesser engage a new guest each week in discussion of subjects of personal interest to the guest and of relevance to the broader community.
"This is a great podcast."— ReadWriteWeb
"Everyone in Lancaster County is part of their cast." — Blue Ridge Cable 11 News
Mark Griffin of In HIS Name HR has had the opportunity to work for some very large and well- known companies as well as some smaller, more modest set-ups during his career. During that time Mark learned and perfected his trade under the wing of some very talented and successful people who were willing to share their knowledge and get him started on the right foot. It wasn't until the significant downsizing of the Kodak Company, where he was working in 2004, that Griffin decided it was time to move his family back to Pennsylvania to get a fresh start and settle his family near where he grew up.
Since starting In HIS Name HR, Mark has focused not only on the basic values of the HR field, but also tailored his approach to fit a niche market here in Lancaster County, the Christian-run business. He says he considers himself a partner to the businesses he works with because he strives to understand and anticipate their needs and genuinely cares about their profitability. It's about becoming a part of the team instead of just another overhead expense. Griffin believes that the success of a company rides on its ability to totally integrate its mission, vision and core values into its everyday work processes. Having a faith-based approach seems to strengthen this practice and helps to bring like-minded people together.
We talked with Mark about the toll the economy has taken on the leadership aspect of businesses today. Spending cuts have reduced or eliminated what used to be years of training for up and coming management personnel and many of them just aren't qualified to handle the workplace situations they find themselves in. Employees are starting to lack faith in the companies they work for, and Mark says one of the most valuable things a company can do right now is offer positive encouragement and guidance to the people who make it happen every day.
As for Mark's company, In HIS Name HR focuses on authenticity, integrity, trust and stewardship. He stresses how important it is to work on the issues of one's life outside of the workplace as well as within it. In HIS Name offers leadership training and development, communication training, basic HR programming and career coaching. If you'd like to meet Mark in person or find out more about what he can do for your business, call him at 717-572-2183 or visit his website:  www.inhisnamehr.com
Click here and listen to Podcast
The Lancast is a production of Moulton & Klotz Media