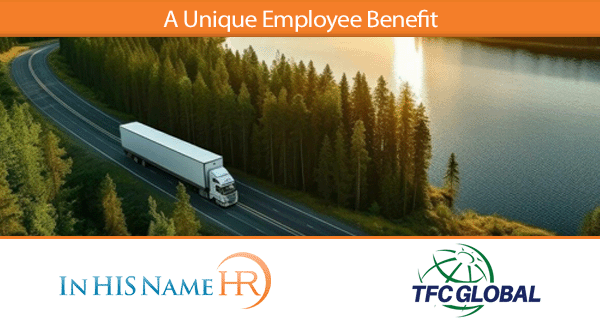 ---
Now more than ever, employees are struggling.
A recent Gallup poll found that a staggering 85 percent aren't actively engaged at work. Stresses outside the workplace like marital issues and financial burdens often weigh heavily on people's minds, causing them to become distracted and disinterested in their jobs. This, obviously, is a problem for any employer considering how the greatest hurdle to reaching organizational success is maintaining happy, mentally healthy employees.
It's a double problem for any Christian employer since Christians are called to love one another. And a reflection of that love is taking care of others' needs when and where appropriate. So where do we begin to find the resources to make the most impact?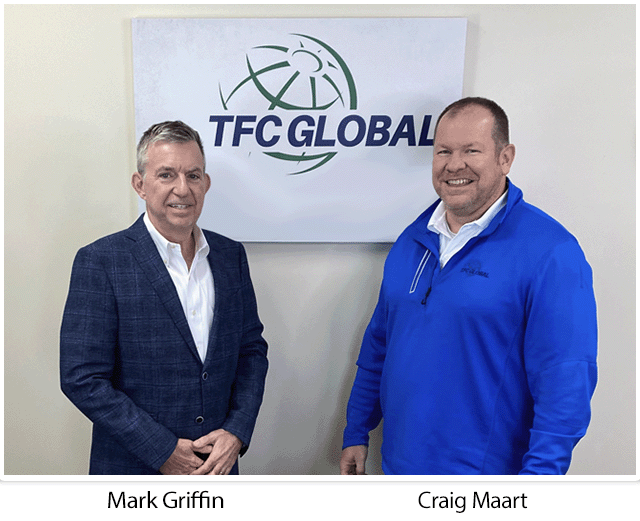 One great place to start is with a workplace chaplain. When you think of chaplains, you may think of the suited guy in a hospital who prays with people when loved ones are dying or in dire health. And that can be the case, though it only captures a small fragment of reality.
Workplace chaplains are also quite common in the armed services, hospitals, fire departments, police agencies, prisons, and educational institutions. So why not in the business world too?
What if businesses have missed a significant component in their environment that can have a lasting impact on their strength, culture, and levels of commitment?
While workplace chaplains can't preach or promote "religion" for non-discriminatory reasons, they can serve as counselors, coaches, and confidants. Chaplains can offer assistance to everyone regardless of religious affiliation, providing businesses and their employees with the structures and support they need to succeed.
When a chaplain is present on a regular basis, employees can address issues early on before they begin to have a more profound negative effect. Here are just a few specific benefits of using them:
Resolving Inter-Employee Disputes: Any workplace with numerous employees and personalities may encounter quarrels and feelings of annoyance. Often, these are minor disagreements that can be handled through discussion but aren't brought to management due to fear of escalation. Having a chaplain to help discuss these matters can help employees resolve conflicts easily.
Promoting Safety: Carrying burdens can cause feelings of worry and anxiety that seep in like a dark cloud. Employees dealing with personal issues may become distracted and not react properly or quickly in certain workplace situations. For instance, an employee operating heavy equipment might lose his train of thought and cause an accident. Speaking with a chaplain can help clear up at least some of that fog, ultimately leading to a safer work environment for all.
Offering a Neutral Presence: Workplace chaplains aren't biased or involved in day-to-day business operations. This often means staff are more comfortable trusting them with their concerns. In this way, employees can be open and honest without worrying it could damage their job or image.
Building a Harmonious Environment: Chaplains can be assigned based on a company's specific requirements. They may come from a wide range of backgrounds with experience in various matters, spiritual or otherwise. Chaplains can assist employees in improving working relationships and help increase confidence and harmony in various scenarios.
They can also help employees who don't normally interact on a regular basis become more connected and engaged. This will, in turn, help improve the overall attitude and morale in the workplace. And that then increases workplace productivity.
Offering Referrals: If employees or family members are struggling with any physical or mental issues such as drugs, alcohol, or depression, workplace chaplains can provide specialized referrals and treatment resources to help them through the process. They might also be able to connect them to the company's resources.
And here's another benefit: With a chaplain in place, management can let the full weight of those burdens go, allowing them to concentrate on increasing overall company performance.
Recently, we met with TFC Global, a U.S.-based national provider of chaplain resources primarily serving the trucking industry. During our interview, we learned a great deal about the history of this organization and the current services it provides.
We were thoroughly impressed!
TFC Global is an extensive network that seeks to reach truck drivers with the good news of Jesus Christ. The organization, formerly known as Transport for Christ, was started in 1951 by Canadian Reverend Jim Keyes, who wanted to bring the teachings of Jesus Christ to truck drivers on the road. As the mission grew, he modified a small step van into a place of worship to give truckers the opportunity to receive chaplaincy services along the Royal Canadian Highway in Ontario.
The organization had expanded dramatically by the early 1970s. Trucking companies were allowing TFC Global chaplains to conduct safety meetings in order to achieve better insurance rates. Keyes took this as an opportunity to grow the operation by modifying an 18-wheeler into a mobile chapel. It worked out so well that four mobile chapels were remodeled to spread the Word of God at rest stops and truck stops throughout the country.
By the 1980s, the organization had expanded south into the United States too. The first permanent chapel was set up at a truck stop in Harrisburg, Pennsylvania, in 1986 – where, during that first year, 150 drivers professed their faith in Jesus.
In 2010, TFC Global launched "Exit 58 Project" to raise awareness about human trafficking. Based on the Bible verse Isaiah 58:6, the initiative offers chaplains training to spot victims transported for labor or sex.
Truck drivers can play a significant role in the prevention of human trafficking, and TFC chaplains have been involved in multiple rescues. From 2007 to 2016, the U.S. National Human Trafficking Hotline received 1,400 calls from truckers who identified 452 potential victims. The anti-human trafficking arm of TFC Global is now called "Gateway to Freedom," led by Derek Thompson.
 As more North American truck drivers became familiar with TFC, the demand for a Christian-centered magazine to the trucking community grew. So The Highway Evangelist was created. This newspaper-style publication has now evolved into a full-color, glossy magazine called Highway News. Today, 5,000 copies per month are distributed by chaplains and bulk distributors at trucking companies and truck stops around the country, and it's also available free online.
Another resource is its podcast called Truckers Life. TFC Global President Ron Fraser hosts conversations there about trucking industry-related issues. It is available at truckerslife.truckerspodcasts.com and wherever you stream podcasts.
The trucking industry has changed drastically in the past decade, and those changes have created the need for chaplaincy ministries to change as well in order to meet affiliates' needs. That's why TFC Global has transitioned from sitting in one place waiting for people to come to it to "going to where the people are," which is trucking companies.
Gone are the days when drivers will seek out a chaplain at a truck stop unless it's very convenient. People don't trust like they used to, and the chaplain monthly logs were revealing a sharp drop off in interactions. So while the mission has not changed, TFC Global's model to reach people had to. Its new model of corporate trucking chaplaincy works to get chaplains into faith-based and non-faith-based companies alike.
TFC Global's umbrella also includes areas of ministry such as:
Corporate Chaplains: A nationwide chaplains network dedicated to deploying trained and experienced full-time chaplains to the trucking industry. Focused on CEO/owner desires for their companies, TFC Global customizes chaplaincy services to the company to help provide employee support, bringing care where it's needed most.
Casualty and Loss: This part of TFC Global helps reunite truck drivers with their families during times of loss of life or serious injury and trauma while away from home. It provides logistical support and chaplaincy services to the company and family of the deceased or injured.
TFC International Ministries: This initiative extends the Word of God and chaplaincy services to truckers beyond the United States. There are currently TFC Global Affiliates in Africa, and more countries are in conversation to bring the program to their shores, though navigating foreign missions is becoming increasingly difficult.
Gateway to Freedom Foundation: This organization focuses on preventing the demand for human trafficking and commercial sex consumption. Gateway combats the industry specifically through awareness and training events, and a three-day intensive workshop for men wanted to get free from unwanted sexual behavior. GTFF is one of the only ministries in this dark industry that works on prevention of the demand versus victim services.
As TFC Global approaches its 75th anniversary, we expect the organization to continue growing and spreading the good news of Jesus on the road. And what a mission to have! Truckers, after all, are the backbone of our economy, providing Americans with the goods that fuel our wellbeing. So they deserve the ultimate respect, support, and resources.
That's why we were thrilled to sit down with Craig Maart, vice president of U.S. operations for TFC Global, and interview him about this amazing organization.
Mark: Craig, it's wonderful to meet with you today. It's amazing what TFC Global has accomplished in such a short period of time. Learning about the history of your ministry is inspiring.
My first question is focused on your Corporate Chaplains program. Is this offering only for organizations and companies involved in the trucking industry, or do you place chaplains in all types of businesses?
 Craig: Our chaplaincy services focus mainly on the trucking industry. However, this is not exclusive to 18-wheelers. Anywhere there is a fleet of drivers, we want to provide chaplaincy services. For example, we have them at a variety of companies including a trash company, a roll-off dumpster company, and a port-o-potty company. They each have a fleet of drivers, so we're glad to be there for them.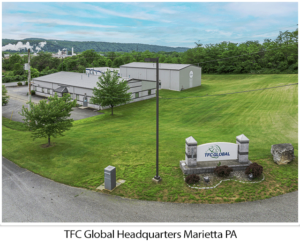 In addition to drivers, we make sure the rest of the employees are taken care of, from the CEO on down. So our specific target audience is the trucking industry, but we're open to companies with a fleet of drivers of any size. We also make our services available to owner operators and drivers who aren't part of a fleet.
Mark: Our readers are nationwide – primarily Christians in the marketplace, higher education, or pastoral or ministry careers. Can you tell them how you've been able to grow your organization so quickly? What would you say is the key to your success?
Craig: Three things come to mind right away. They may not be the hottest things in leadership right now, but they are our commitment and focus. 
The people involved: Without a doubt, the people here are dedicated to the work of God's kingdom. Whether they be chaplains or office workers keeping the books, we have people who are passionate and called to serve God through chaplain services to the trucking community. This isn't easy, so we're fortunate to have people here dedicated to the mission no matter if the results are noticed or not. The right people make the difference.

An uncompromising commitment to the absolute truth of God: God, His Word, and the message of the Gospel has not changed and will never change. Truth isn't based on feelings, propaganda, popular vote, or anything other than what God put into place. We will not compromise this even as we see wokeness in churches and Christian organizations all around us.

We will courageously stand and, with endurance, continue what God started back in 1951. We trust God at His word that He will be pleased and bless our unwavering commitment to Him. We will try new methods and adjust to the changes in the trucking industry, but we will never compromise the mission.

We care for what's under the surface: We see the person behind the wheel of a truck, loading on the docks, processing invoices, etc. We work to focus on the people in front of us and respond to their needs as we guide them toward a transformed life through a healthy relationship with Jesus.
Each person represents a story, family, and someone who needs to be listened to and cared for. We aren't in a hurry. The individual attention and follow-through is part of our chaplain's secret sauce.
Mark: What are some of the issues you've seen that employees face in the workplace? And how has this changed over the past few years?
Craig: People are anxious, nervous, less secure, and tired of being lied to by the news, government, and the strategic divisiveness in our country and around the world. People are losing hope. There isn't much of a "normal" anywhere.
A chaplain is a "neutral party" who's present to listen and care for people in a company. Even if an employee doesn't want spiritual guidance, just being able to talk to someone who will listen is a big deal.
Also, employee turnover is high. People don't want to work. There is less loyalty than ever. This is a big problem, contributing to a negative work environment and effecting productivity.
These things cause distracted employees, make the workplace less safe, waste a lot of company time, and decrease morale.
People are going to talk about their issues with someone. If there isn't a chaplain available, employees will take management or fellow employees' time to vent their issues. A chaplain's presence helps replace this problem.
That's why we want to get into those spaces and help ownership and management get out of the counseling business and be free to focus on the company versus working in the company. This creates a healthier work environment and increases productivity. We get to be the calm in the chaos. A chaplain's presence brings comfort and is seen as an overall benefit to employees.
I wouldn't say these issues are new, but they have increased exponentially over the last three years. And companies are suffering because of it.
Mark: Thanks for those examples, Craig. I've witnessed workplace chaplains impacting organizations in a variety of ways throughout my career. I recall suicides being prevented, drug addictions being remedied, marriages being healed, and relationships being renewed through forgiveness. The list goes on and on.
Do you have a few inspiring success stories of your own regarding healing and restoration you'd like to share?
Craig: My goodness, yes! This is the best part of leading a chaplaincy ministry.
Death on the road is all too common. We provide casualty and loss care in cases where there is a death for any reason while a trucker or associated individual is away from home. One of our guys was able to talk to the daughter of a man who died in a terrible accident. Her dad fell asleep at the wheel, and the truck ended up plowing through a construction area. Fortunately, it was at night and no one else was around, but it was a terrible and unexpected death.
Our chaplain was able to answer her questions about the fairness of God when her loving father was taken away from the family. He had conversations with her for the following weeks and months after the loss of her dad.
Another chaplain found out an employee at a company he serves had rushed to the hospital for emergency surgery on his infant daughter. Within a half hour of hearing about this, our chaplain was at the hospital too. The owner of the company was also there.
That man and his wife said they had never experienced people caring for them like that before. It made a huge impact.
Yet another chaplain was at an early morning company safety meeting. At the end of the meeting, he was given time to speak to the whole company. This happens a few times a year where he can present why he's there and how to get a hold of him, and then pray for the day.
Before he prayed, he felt God nudge him to share about the Gateway to Freedom part of our ministry. He said, "If any of you are struggling with unhealthy and unwanted sexual behavior, please come and talk to me. No judgment; just conversation." He wasn't sure how that would fly early in the morning. But right after the meeting, a guy came up to him and shared how pornography had ruined his relationship with his girlfriend and he wanted help.
That chaplain, who serves at this company just one day a week, was able to follow up with this guy and continue helping him get rid of that destructive behavior.
The last story could have been a lot worse. A driver entered a truck stop late one night and asked the woman at the register to take his dog. She told him they cannot do that, and the night manager came out and affirmed this. So the driver stormed out and, 15 minutes later, came back in, placed a bullet on the counter, and told the woman, "This is for your manager if you don't take my dog."
He then threatened the manager directly, followed him back to his office, and shot him twice from close range. Fortunately, the bullets missed vital organs and didn't kill him; and the police arrived to apprehend the driver. But our chaplain was able to care for the employees of that truck stop and stay in contact with the manager who was shot.
The people who worked there were so thankful for their chaplain at a time like that.
 Mark: Do you have any suggestions for organizations that don't have the finances to support hiring chaplains? What are some things they can do to help struggling employees?
 Craig: The first thing I would say is it's probably costing you more to be without a chaplain than to bring in one. The stability a chaplain's presence brings and the increased ROI that comes after one's been around will far exceed the cost. It is worth it, so I would say give it a try.
We do work with companies to find out what they're looking for, make suggestions, and customize a plan. A company could start with an on-call and casualty and loss chaplaincy service and go from there. We offer a range of services all the way up to a full-time chaplain present there every day.
You already know what it's like not having a chaplain. I say take the step to give it a try and see the difference one will make in your company. If anyone would like to talk to a company owner who uses our chaplaincy services – to hear how a chaplain's presence makes a difference – let me know and I'll connect you with one.
Mark: Where do you see TFC Global heading in the next few years? How do you expect it will expand?
Craig: The chaplaincy model from being in chapel trailers in truck stops to the corporate chaplaincy model in trucking companies is a recent change for us. Therefore, we see the number of chaplains who are well trained and placed in companies around the country expanding quickly.
With respect and honor to the past methods, we will keep adapting to the industry's changes. We're going where the people are and where we can have the highest potential for long-term spiritual impact. Right now, that is trucking companies.
Our Chaplain's Training Program is growing, and we see that expanding even further still. We'll train anyone interested in chaplaincy, even if they're not looking to join TFC Global. People have taken this training to see if God is pulling them toward chaplaincy. Others have taken it as continuing education, and all TFC Global chaplain candidates go through it.
We offer our first-level, 20-hour, three-day intensive twice a year: once in the spring and once in the fall. Upon successful completion of the training, participants are credentialed through Chaplains International.
International Missions is another thing we see growing in the future. We have TFC Global affiliates in Africa and are in conversation with people in other countries who want to bring TFC Global to their country.
Mark: What is the best way to have an interested person contact you for chaplain services for their employees?
Craig: Feel free to use my email, craigm@tfcglobal.org, or call my cell directly at 717-297-0681. The main TFC Global office number is 717426-9977, or you can check us out at tfcglobal.org.
 Mark: Thank you for taking the time to meet with me today and provide encouragement for our readers. Is there anything else you'd like to share?
Craig: Thanks for the opportunity to speak with you. As I was participating in the "Protect Your Mission" seminar a while back, I knew we needed to connect. You kept mentioning chaplaincy services as a way for a faith-based company to affirm its faith-based purpose. It was gratifying for an outside organization like In HIS Name HR to talk about the benefits of chaplains in the workplace. We benefited greatly from that seminar in addition to the unsolicited plug.
The last thing I want to say is that an organization like ours needs support. We want to expand our chaplaincy services. In order to do that, we need support.
Recent studies have shown that people want to give but are more cautious and check out the organizations first. I ask boldly and with faith in God's provision for your financial support. Please check us out, as I'm confident you'll see we're wise stewards of all that is God's.
Eternity hangs in the balance for everyone, and our target audience will most likely not attend a church. We want to serve as chaplains in non-faith-based companies also. We choose to go where the darkness is in order to shine the light of the Gospel. Therefore, please become a faith partner with TFC Global.
Mark: Thank you so much, Craig. May God continue to bless you, your family, and TFC Global.
As you can see, we were thoroughly impressed and inspired by TFC Global and its chaplain services. We hope you've been inspired as well to consider retaining a workplace chaplain for your organization.
___________
Concerned about the HR programs at your organization? The benefits of having a trusted partner to guide you and your team to excellence are invaluable. Contact us today. You—and your employees—will be glad you did.
Rise with us by implementing our high-performance remote human-resource programs to help find great people! E-mail us here.
Mark A. Griffin is president and founder of In HIS Name HR LLC. Connect with him on LinkedIn and Twitter