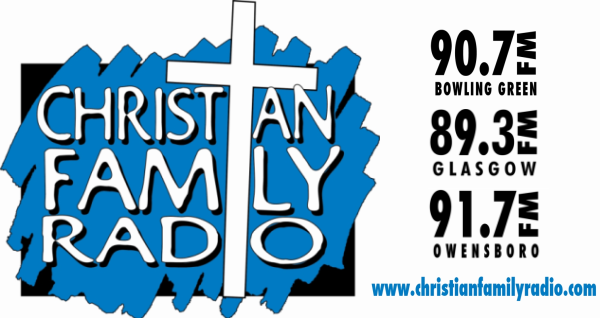 ---
During this Labor Day special broadcast, Mark A. Griffin and Susan Woodard discuss how Christian business owners can prosper their businesses using sound human resources practices that support their Christian values.
A little bit about Christian Family Radio…
Christian Family Radio transmits from Bowling Green, Glasgow, and Owensboro, Kentucky and can be heard by listeners across two dozen counties in Kentucky and about another dozen in northern Tennessee.
Christian Family Radio was the dream of board member James Chapman over 30 years ago. Upon returning from vacation, he and his wife shared with their youth group about a Christian radio station they had heard. The youth then made a covenant to pray for a full-time Christian radio station in the Bowling Green area. In 1984, a nonprofit corporation was set up to establish just such a station. Construction was approved in February 1985, and Christian Family Radio broadcast for the first time on April 23, 1986.
Tune in to these Kentucky radio programs at:
90.7 FM, Bowling Green
89.3 FM, Glasgow
91.7 FM, Owensboro
Have iTunes? Podcast is available through iTunes.
A little bit about Mark Griffin…
Mark has a Bachelor's degree in Human Resources from Saint Leo College and an MBA from Bloomsburg University. Mark lives in Lancaster, Pennsylvania, with his wife Gail. Mark and Gail attend LCBC Church.
Having spent over 20 years working in Human Resources, Mark has witnessed the varying, sometimes dramatic changes that workplaces undergo and has an established track record of effectively developing HR programming tailored to provide high-performance organizational results. Mark currently leads the HR consulting firm that he launched in 2011, In HIS Name HR LLC.
Since authoring the book "How To Build Kingdom Minded Organizations," Mark has become an established authority on successfully implementing Christian values to create happy, healthy workplaces that benefit employees and employers alike.
Mark is passionate about the workplace and creating opportunities for Christian business owners to reach their employees. He strives to ensure that employees and companies work closely together to prosper the company for their mutual benefit.