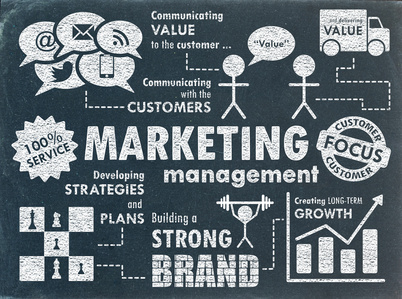 Now Recruiting: Marketing Assistant (Part Time) Leola PA
---
Position Closed October 1, 2014 

IMMEDIATE OPENING
Marketing Assistant (Part Time)
Levi's Building Components is a wholesale supplier of metal roofing screws, fasteners, specialty screws, metal roof snow guards and more. Levi's Building Components is a locally owned and highly respected company that has been in business for over 30 years. 
The Marketing Assistant is responsible for creating and maintaining the company's presence on a variety of platforms including print ads, catalogs and company blogs.  The Marketing Assistant is in charge of increasing the overall exposure of the company though, search engine optimization (SEO) and by finding ways to use these keywords in marketing strategies employed by the company.
The Marketing Assistant is also responsible for administrative support to CEO. Position involves a close and highly responsive working relationship with the CEO and requires the ability to work independently with a minimum of supervision and guidance; and to closely follow direction on specific projects.
Essential Duties
Marketing/Graphics:
Responsible for creating, proofreading, ordering ads and marketing materials:

Examples of Ads (list includes, but not limited to):

Magazine Ads
Website Updates

Examples of Marketing Materials (list includes, but not limited to):

Flyers
Brochures
Fax and e-mail blasts

Responsible for sending all website updates to Web Designer.
Responsible for updating mailing lists, etc.
Administrative Duties:
Responsible for responding to, or directing e-mail and phone calls.
Responsible for coordinating, preparing administrative tasks as assigned by the CEO.
Perform any and all other tasks necessary, or related to the foregoing.
Web Media:
Manage presence in posting on relevant blogs, and seeding content into social applications as needed.
Develop and manage e-mail marketing strategy.
Become an advocate of the Company in social media spaces, engaging in dialogues and answering questions where appropriate.
Manage the Blog outreach program and be an active brand ambassador network to spread the word about the Company.
Monitor effective benchmarks for measuring the impact of social media programs, and analyze, review, and report on effectiveness of campaigns in an effort to maximize results.
Like all Levi's employees, the conduct of this representative must be consistent with good character and must be reflective of our company's values, and it is expected that the representative will support Levi's Mission and help assist in Vision attainment.
Required Personal Attributes
Excellent communication skills, both verbal and written; a winning attitude is important.
Excellent problem solving skills.
Knowledge of relevant computer applications.
Knowledge of products and services.
Ability to perform multiple tasks.
Ability to be creative.
Ability to learn quickly in a fast paced environment.
Self-confidence.
Telephone skills.
Detail oriented.
Friendly and Energetic.
Excellent organizational, time and stress management skills to complete the requiredtasks.
Position Requirements
High school diploma or GED; 3 – 5 years related experience.
Computer experience is required (working knowledge of Excel, Word)
Computer experience with EBMS accounting software is a plus.
Computer software willing to learn (Adobe InDesign, Adobe Photoshop, MicrosoftPublisher, Adobe Illustrator).  Opportunities are available for candidates with a stable work history and the desire to build a career within a growing company. Levi's  Building Components are conveniently located in Leola PA.
All qualified individuals may submit a resume and letter of interest to:
E.O.E. m/f/h/v
Trackback from your site.