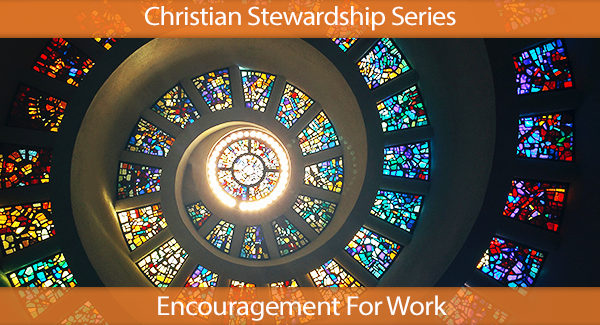 Christian Stewardship Series
---
Christian Stewardship
Having been exposed to the concept of Stewardship several years ago, I have set out to define the concept from my unique experiences and perspective. I cannot take credit for the concept of Stewardship as it relates to Christianity. Although I have never been able to confirm with certainty, I believe this concept of Stewardship actually originated in the Catholic Church. However, many other denominations, including Evangelicals, have begun embracing the multifaceted concept of Stewardship. I personally like it. Not from an "easy rules to follow" standpoint, but as a nice neat package of a variety of ways we can give back to others. When I say "give back to others," I say it because, when you think about it, it all really should be about others: our neighbors, our coworkers, the people we lead, and our families. But also let's remember Matthew 25:40.
"The King will reply, 'I tell you the truth, whatever you did for one of the least of these brothers of mine, you did for me.'  (New International Version, ©2011)
In this series, I would like to shed some light on the area of Stewardship. Oftentimes when people think of Stewardship, they think of finances and the giving of their finances. This is a common misconception. Stewardship takes on many forms. The following are other examples: Time, Faith, Talent, Family, Prayer, and, finally, Treasure, which many people also interpret as finances. As Christians, we often forget how we might impact not only our coworkers, but also the communities in which we live, work and do business. In this blog series, I will be exploring the concept of Stewardship and what and how it may apply to Christ followers.
I hope you will follow along on this journey with me. You may learn a lot about yourself. I know I have.
Trackback from your site.